Federal Transit Administration
Since 1997, Mr. McCollom has been a key staff person on the National Transit Database (NTD) support contract for the Federal Transit Administration. The NTD is a key data source for most performance audits and management reviews. FTA uses the data reported to the NTD for its annual funding apportionment. Mr. McCollom is a key author of the annual reporting manual and develops improvements for the NTD data collection process. He also suggests data collection procedures to meet new federal initiatives.
Mr. McCollom also is one of the principal instructors for the annual FTA workshops for NTD reporters. He has conducted over 75 national workshops that involved training over 3,000 transit professionals. He has conducted special NTD courses for the transit systems in Austin, Chicago, Florida (all systems), Jacksonville, Los Angeles, Minneapolis/St. Paul, Orange County (NY), and Washington, DC.

The World Bank
Mr. McCollom is a key developer of the seven-day course Building Leaders in Urban Transport Planning for the World Bank. The objective of the course is to develop leadership capabilities in urban mobility planning in developing countries. The course seeks to create awareness of the different components of integrated mobility planning and how it should be undertaken. More than 20 offerings of the course have been held throughout the world in English, French, Spanish and Chinese.
Mr. McCollom is now engaged in a technical assistance effort for the National Treasury for the Republic of South Africa. The effort is focused on the development of a fiscal architecture for the national public transport program, the design and implementation of a national capacity building program for transport managers and planners, and the provision of technical assistance to cities planning or operating bus rapid transit systems.
He also managed the implementation of a targeting approach for improving fuel economy in the four cities in India. Bus fuel often represents 35 to 50 percent of bus total operating and maintenance costs in developing countries. The targeting approach identifies buses and drivers with the lowest relative fuel economies. By conducting focused maintenance on the targeted buses and training on the targeted drivers, fuel efficiency can be dramatically improved. The approach was developed through funding from the Energy Sector Management Assistance Program (ESMAP), a global, multi-donor technical assistance trust fund administered by the World Bank.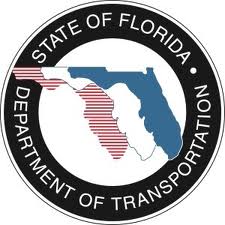 Florida Department of Transportation
For the past 15 years, McCollom Management Consulting has conducted special training seminars for the Florida Department of Transportation on National Transit Database reporting. The courses are tailored to address the reporting needs of the transit systems in Florida. Two seminars are conducted every year.