Training
---
Brian McCollom has developed and presented courses on bus route planning and costing analysis.  Over 3,600 planners from local planning agencies, transit authorities, and state departments of transportation have attended the 165 presentations of the four-day course Introduction to Transit Operations Planning.  McCollom Management offers the ITOP course as a private venture in cooperation with another consulting firm.
Mr. McCollom is a key developer of the seven-day course Building Leaders in Urban Transport Planning for the World Bank. The objective of the course is to develop leadership capabilities in urban mobility planning in developing countries. The course seeks to create awareness of what integrated mobility planning involves, what are its different components and how it needs to be undertaken.
The course uses a hands-on learning approach and makes extensive use of case studies, group exercises and site visits. It is preceded by a five-week self-learning phase, from participants' work locations, during which they study 24 transport topics ranging from land use to demand estimation.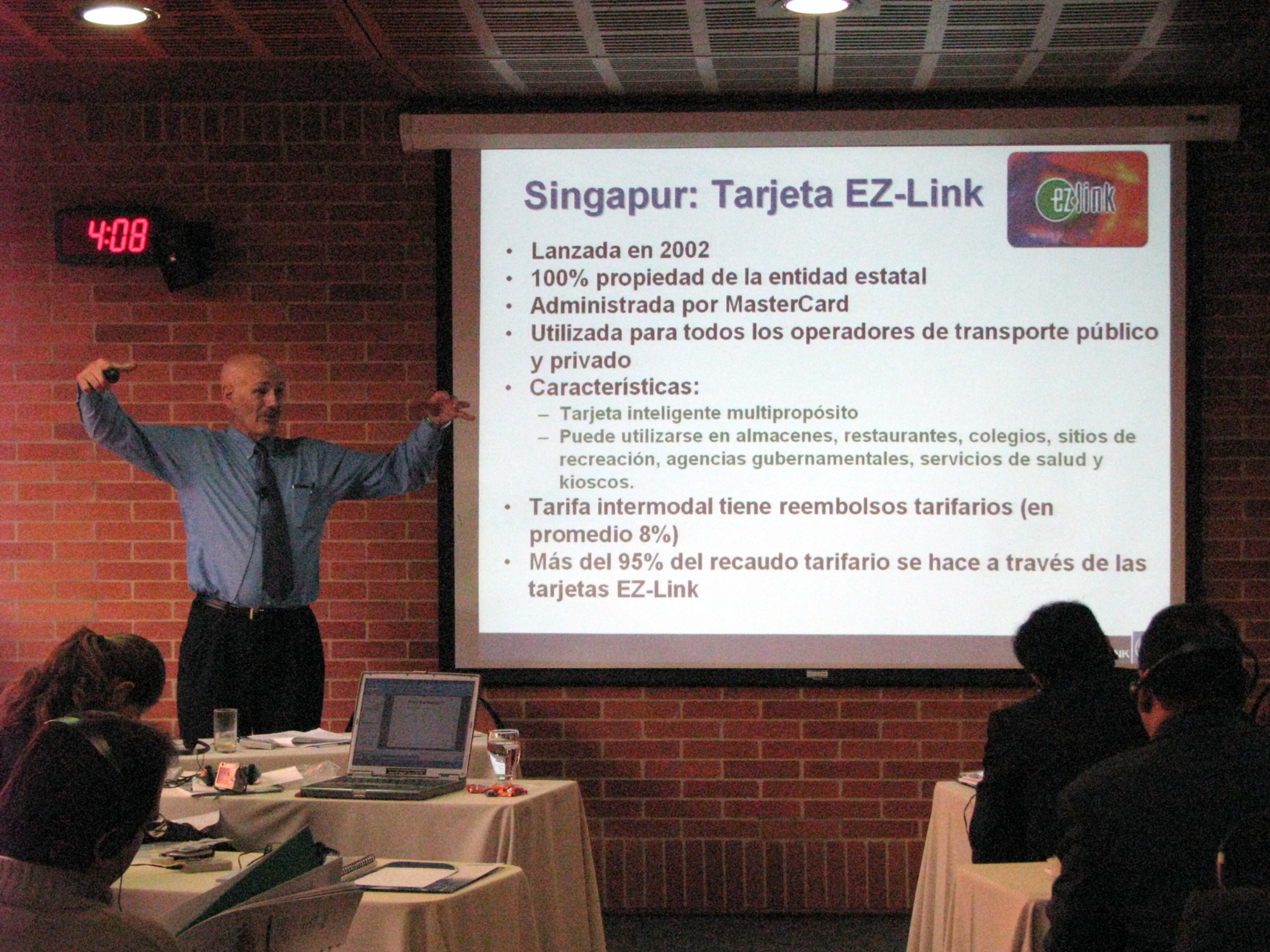 Over 60 participants from 13 countries attended the first offering of the course in Singapore. Subsequently, it has been presented over 30 times in countries such as Argentina, China, Colombia, France, India, Mexico, Morocco, Peru, and South Korea. It has received very positive feedback from all sessions, especially for its case-study approach. He helped develop an e-learning course that is based on the self-study materials and is offered on the World Bank web site.
Mr. McCollom is one of the principal instructors for the annual workshops for National Transit Database reporters. He has conducted over 50 national workshops that involved training for over 2,500 transit professionals. In addition, he has conducted special NTD courses for the transit systems in Austin, Chicago, Florida (all systems), Jacksonville, Los Angeles, Minneapolis/St. Paul, Orange County (NY), and Washington, DC.
Mr. McCollom was a national instructor for a three-day training workshop on financial management and planning.  The workshop was sponsored by the Multi-State Technical Assistance Program (MTAP), a program of the American Association of State Highway and Transportation Officials (AASHTO).  The course curriculum is based on the manual entitled Comprehensive Financial Management Guidelines for Rural and Small Urban Public Transportation Providers that Mr. McCollom helped produce for MTAP.
He has developed and taught other financial management courses for public transportation providers.  He was a principal instructor in the course entitled Cost Allocation and Cost Estimation for Better Managementthat was sponsored by the Federal Transit Administration and presented in ten states to over 300 managers.  He also developed several special courses on costing and financial management for state departments of transportation.
He also was project manager for the Public Private Transportation Network, a multi-million dollar technical assistance program funded by the Federal Transit Administra­tion.  PPTN provided hands-on technical assistance in four emphasis areas: public private cooperation, regional mobility, entrepreneurial services, and innovative financing.